Welcome to the official website of the Butch Harmon School of Golf at the Rio Secco Golf Club. I've been involved with this golf school project from the ground up and I truly believe we are creating the finest teaching facility and golf school in the world, right here in beautiful Las Vegas.

We have an incredibly beautiful and challenging golf course designed by Rees Jones. We have indoor and outdoor practice areas along with a 90 yard short game hole. Our golf school has state-of-the-art computer and video equipment to help analyze your unique swing. Most important of all, we have a teaching philosophy that began with my father, Claude Harmon, and has been honed by my family and my associates ever since. It's the philosophy that's based on helping you understand your own unique game.

Since the instruction is so individualized, it can work for players such as Tiger Woods, Darren Clarke and Mark Calcavecchia - all of whom have very different swings. It can also work for any amateur, at any age or level of ability, who is serious about improving his or her golf game.
Please browse through our website to obtain more information about our golf schools and packages.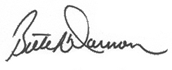 7/19: Cink wins 2009 British Open!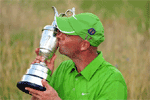 Congratulations to Stewart Cink for his victory at the 2009 Open Championship! Stewart beat out veteran Tom Watson in a four-hole playoff to earn his first major victory. [Full Story]




4/22: Mickelson releases instructional DVD!

In this two-disc instructional DVD program, veteran PGA golfer Phil Mickelson reveals his personal secrets to the game that put him on top. Aspiring golfers will learn such techniques as chipping, putting, bunker play, specialty shots and the flop shot, with numerous subtopics covered in each area and on-camera discussions and demonstration by Mickelson.

Buy a copy of [Phil Mickelson: Secrets of the Short Game] in our Videos section today.